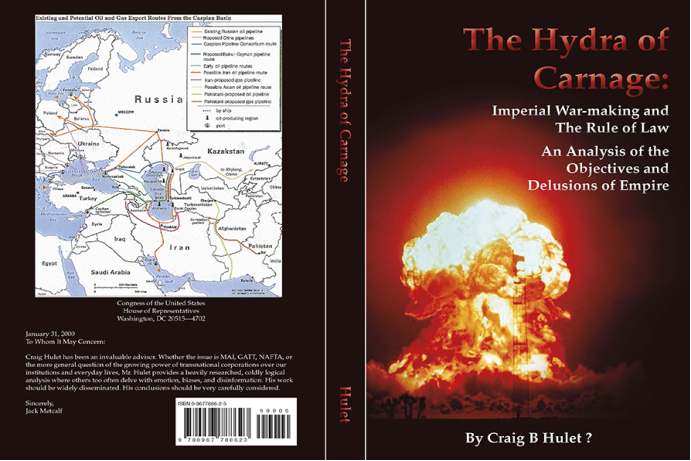 The Hydra of Carnage
An Analysis of the Objectives and Delusions of Empire
"Craig,...Your thesis is most provocative and, I think, basically correct." --Paul Kurtz, Prometheus Books
The Hydra of Carnage
Imperial War making and the Rule of Law
© 2002 The Artful Nuance
300 pages ISBN 0-9677886-2-5

$38 Paperback which includes s/h ($38.00)

$65.00 Hardback which includes postage ($65.00) (includes postage)

---
Biography of Craig B Hulet? 2018
Prepared by Kathleen Louise dePass, Press Agent/Publicist
Mr. Craig B Hulet: Government Policy Analyst, Security, Terrorism, Military and International Relations Expert
Mr. Craig B Hulet, holds different views on Presidents Bush's and Obama's (and the future President Jeb Bush's) wars in Afghanistan, Iraq, Libya, Syria and the greater Middle East. Hulet's book above has become a best seller in Washington state alone; it sold out in book stores nationwide. Some are still available on Amazon.com. He is also one of the more interesting speakers on the lecture circuit. "Craig was a dynamic speaker...he gave an insightful lectures and our students thoroughly enjoyed him. Once again Hulet was great." (Michele Winders, Central Washington University)
Craig B Hulet is a regular guest analyst on any number of syndicated radio shows including The Carl Nelson Show WOL radio Washington DC live drive time; Trending with Carl Nelson Radio One nationally syndicated; Coffee Talk with Doug McDowell, KTKK Washington; George Noory Coast 2 Coast AM 550 stations worldwide; Jen Brien WBZ CBS, BOSTON; Hulet was KLOS/KABC Los Angeles Radio, the Impact program's regular Military Affairs expert and Political analyst every first Monday of every month through the 2001-2004 election. Mr. Hulet has appeared on Fox T.V., CNN, C-Span, Daybreak, American Dream; The History Channel's "DECODED"; CNN Entertainment News, The Arsenio Hall Show, Carl Wiglesworth (KTSA, San Antonio); Mills Crenshaw KTAL Salt Lake City; Dave Ross (KIRO, Seattle); Mike Siegel (for 20 years on seven stations); "Up-Front" with Robert Mak, (KING 5 T.V., Seattle); and hundreds of T.V. and radio shows over some twenty-five years. He was the first guest to appear "live" in Washington D.C. on the Jim Bohannon Show five minutes after George Bush's September 20th, 2001 terrorism speech as a terrorism expert and again January 30, 2003: He argued then, Bush and now Obama is not telling the American people everything and we are facing something far worse than classical terrorism. America is facing a newer, higher level of global urban guerrilla warfare, side by side with the terrorism we have come to understand; that it is a violent reaction, "blowback" to the worldwide perception of an American-led Corporate Empire and it can no longer be ignored.
Hulet has consulted over 35 major corporations, Congress; was Speech Writer and Special Assistant for Special Projects for Congressman Jack Metcalf (R-WA), the Drug Enforcement Agency; the Bureau of Alcohol, Tobacco, Firearms & Explosives of the U.S. Department of Justice (formerly Treasury's ATF&E) now with Homeland Security; Ms Tina Sinatra; Mr. Oliver Stone among other Hollywood producers, directors and stars. Hulet has written two screen plays and a film treatment for Ixtlan's Oliver Stone; the movie Bulworth was an ugly parody of Hulet's work during the Los Angeles riots by Warren Beatty.
Hulet is on the board of 3 companies and corporations and is President and CFO of two as an officer and shareholder.
Congress of the United States
House of Representatives
Washington, DC 20515--4702
January 31, 2000
To Whom It May Concern:
Craig Hulet has been an invaluable advisor. Whether the issue is MAI, GATT, NAFTA, or the more general question of the growing power of transnational corporations over our institutions and everyday lives, Mr. Hulet provides a heavily researched, coldly logical analysis where others too often delve with emotion, biases, and disinformation. His work should be widely disseminated. His conclusions should be very carefully considered.
Sincerely,
Jack Metcalf
---
Craig Hulet is considered one of the most respected political analysts on the scene today. Hulet has been receiving more and more attention on a national level, appearing on both CNN and the Arsenio Hall Show.
(Jim Crabbe, William Morris Agency)
---
Brief Biography: Mr. Craig B Hulet?
His background is quite extensive; but in brief...
Hulet is periodically a consultant to The United States Justice Department's Bureau of Alcohol, Tobacco, Firearms & Explosives: U.S. Justice Department/Homeland Security; as well as other law-enforcement agencies State and Local;
has consulted Congress; was Special Assistant for Special Projects to Congressman Jack Metcalf (Ret.) and Metcalf's speech writer his last year in office;
is considered one of the nation's better (paid) business & security specialists and terrorism expert in the private sector; he maintains a private paid client base of over 30 individuals and corporations;
has been a paid political and government policy analyst for over twenty-five years;
Mr. Hulet has written four books:
1. "The Hydra of Carnage: Bush's Imperial War-making and the Rule of Law" (2002);
2. "Foreign Affairs Affects Domestic Policies" (1993) (Council on Foreign Relations --Foreign Affairs Reader, out of print);
3. "Human All-Too-Human: A Fin de Siecle Nietzschean Retrospective" (1999);
4. "Global Triage: a Nietzschean history of a future; Imperium in Imperio." (1999);
Mr. Hulet's articles have appeared in such diverse newspapers as AsiaTimes Online and magazines as Soldier of Fortune where he critically deconstructed both the militia movement's leaders and Spotlight newspaper's conspiracy theories, Financial Security Digest and International Combat Arms "On Strategic Raw Materials"; His works have been cited in such prestigious journals as The International Association of Jewish Lawyers and Jurists (Justice [No. 6 August 1995] ); Hulet's works have been utilized as part of curriculum for courses on Terrorism and Counter-Terrorism (St. Cloud State University, [Cj 489: National Security Issues and Terrorism] ); Mr. Hulet was owner and publisher of a weekly newspaper for three years "The Brief"(1983-1985). He founded KC & Associates Investigations Research Associates (1988); he was owner/president of Pen & Quill , Inc. (Los Angeles, CA and Houston, TX) (1972-1983); he presently owns three businesses in Washington state.
He has appeared on over 12,000 hours of talk radio and T.V. programs since 1987.
Mr. Hulet is a Vietnam veteran, United States Army, C Troop 2/17 Air Cav, 101st Airborne, Vietnam, 1969-1970 where, before he left country, was decorated four times and was promoted (3 times in-country) to Line Chief Camp Phu Bai; he graduated at the top of his class MOS 45J20 at the US Army Ordnance School, Aberdeen Proving Grounds, MD. Hulet's unit was virtually wiped out in Vietnam with the colors sent home where Hulet was part of the honor guard at the ceremony held at Fort Knox. He is expert with a dozen military small arms. He remains periodically a consultant to federal law enforcement: Alcohol Tobacco Firearms & Explosives (ATF&E) now with U.S. Department of Justice/Homeland Security. Hulet retains some 30 private (corporate/music/talent/etc.) clients as a paid consultant presently.
"Hulet is in love with what America could be and as one of its harshest critics he is also one of America's best friends." (Prof. Dean Pickard PhD, Head of The Nietzsche Society, reviewing Human, All-Too-Human)

---
KC & Associates
Investigations Research Associates
an Arful Nuance Company
1103 South Shore Road, Quinault, Washington 98575
Phone: 360-288-2652
Web Address: www.kcandassociates.org
E-Mail address: katie711a@kcandassociates.org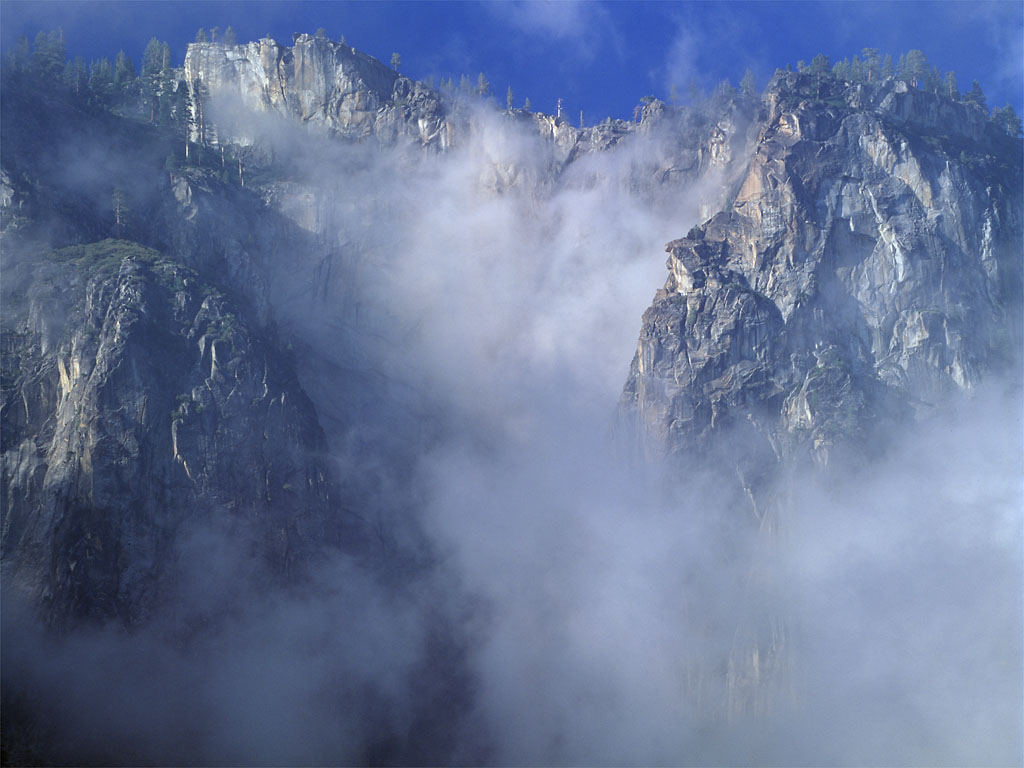 Copyright © 2000-2021 KC & Associates Send site questions or comments to katie711a@kcandassociates.org